Children's Clothing Center is located at 920 E. Charles St., Muncie, Indiana. We are located on the second floor of the old St. Lawrence High School, above the St. Vincent De Paul Thrift Store.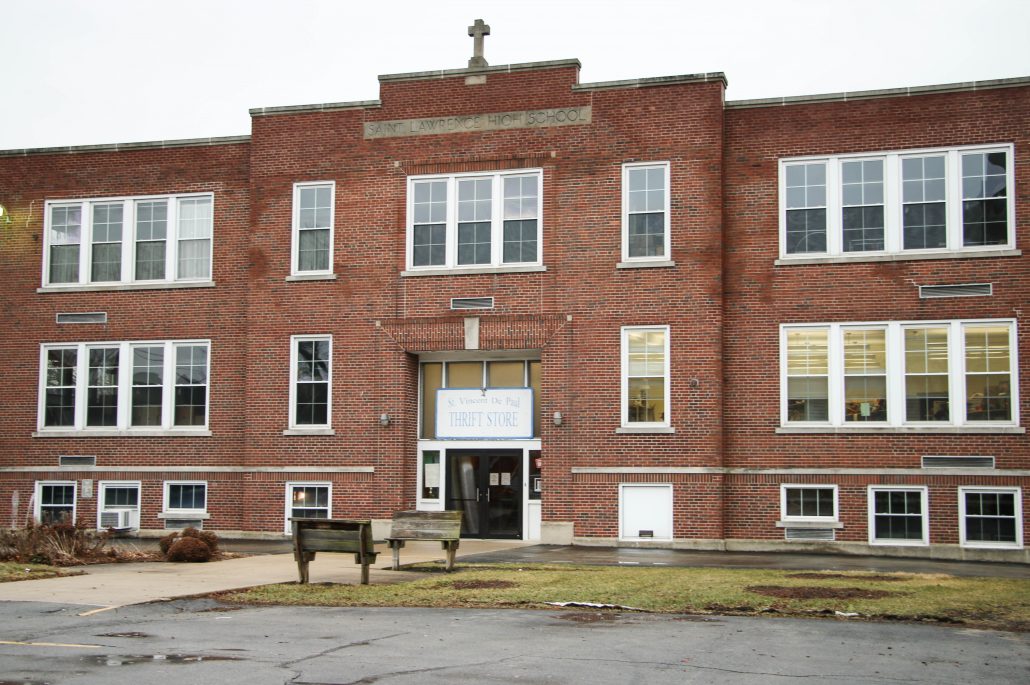 We need to expand our space!
We're currently looking for a new location. If you know of one that fits our needs, please email us at info@childrensclothingcenter.org or come in and let us know!
Ground level space with few or no steps

Located near city bus route

1-2 classroom spaces –divided into clothing distribution room, dressing room, storage room

Door that locks

Lights, heat, air condition needed

No telephone service needed

Copier (we have an old one)

Computer/printer not required, but would be appreciated

Space for an outdoor Clothing Collection Box
Make a Donation Today!